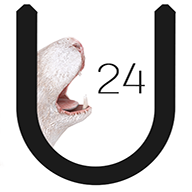 This project started when i stumbled om the old research project Behaviorarl sink.
I wanted to create a fun, chaotic, round based game (easy in and out) as my firs serious UE4-based game project.
This is an early showcase of the game in development.
Final trailer made for steam
Latest UPDATES, videos and images
Update - V1.1.12A - 29/Juni - 19
Tutorial instructions updated
Map details added to:
Down Under
Spelling errors fixed
Minor optimizations
Sound functions updated/optimized
Some sound effects added
Update - V1.1.0I - 29/April - 19
Tutorial instructions updated.
Tutorial map details updated.
Tutorial launch information added to main menu.
Added the ability to launch tutorial from story mode menu.
Map details added to:
Forest path
Down Under
Classic Room
Alloy Cave
Bump Rock
Spelling errors fixed.
Minor optimizations.

Update - V1.1.0H - 27/April - 19
"Dot" helper system updated.
Helper "dots" improved visibility and tracking.
Lighting improvements - Forest path, Shakedown.
Minor character optimization.
Game play videos uploaded. 26/April - 19
Update - V1.1.0G - 25/April - 19
Ai - re-balance
Easy (Start/stop functions) improved. (AI)
Normal (Start/Stop functions) improved. (AI)
Tutorial text explanations improved.
Tutorial spell mistakes fixed.
Tutorial "helpers" added to the main menu, (Only game first start)
Item spawns location improved.
Base gun "Tummy" gun re-balanced.
Story mode minor map updates.
Camera rotation bug fixed.
Character changing race bug fixed.
Update - V1.1.0F - 21/April - 19
Character rotation bug fixed.
Character floor yaw bug fixed.
Music never start new song bug fixed.
Update - V1.0.8 - January 19
Major update of the game before I dive down in steam direct (Steamworks) documentation, to prepare the game fore launch on STEAM.
Universe 24 has reached 1.0, All major functions has been integrated in the game. This however does not mean development for the game stops. Plans for updates are still in the works, as well as some new content for the game.
Updates :
7 more weapons has been added
4 weapon ammo variations added
Skirmish system has been finalized
Waves mode added to Skirmish mode
Major AI update
4 Skirmish maps added
Story mode end screens added
Story narration added to all story line text
Cheats added to the game (Non high-score)
Better controller support (Only in game)
Pause menu and reset systems added
High-score reachable from main menu
In game save file reset system added
Damage system overhauled
In game score widgets added
Headshot indication system added
Dynamic sound system in skirmish added
Falling damage system added
And much more..


Here are som gameplay. :)
Playing around with some in game interactive objects.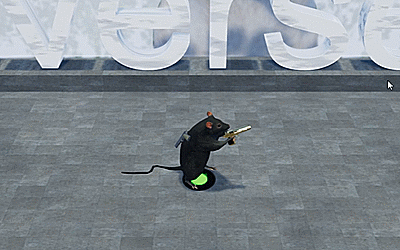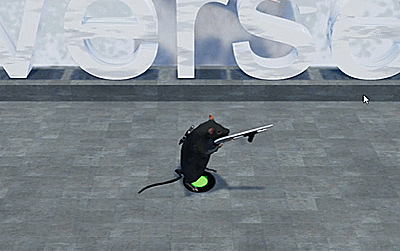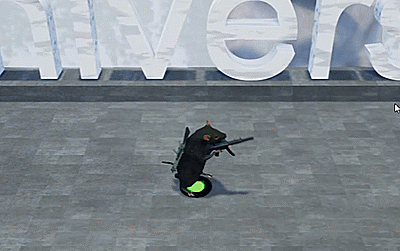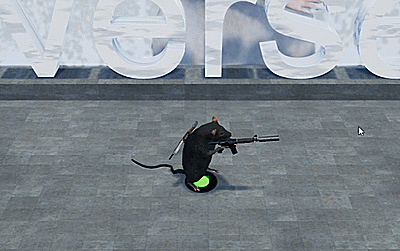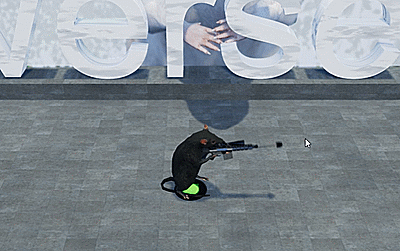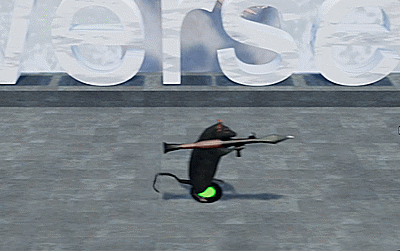 Equipment library now contains 36 different weapons to choose from.
There is also objects to throw (Not demonstrated)
Movement/Animation Update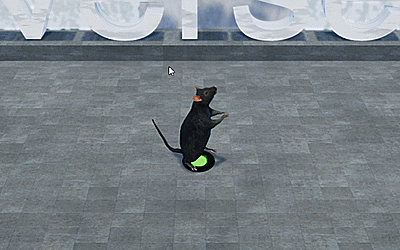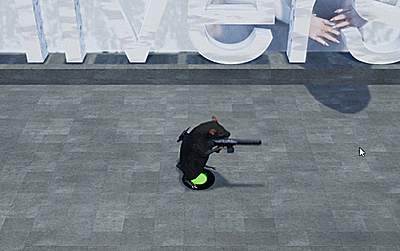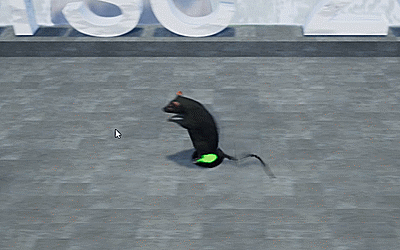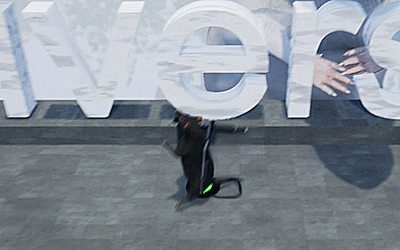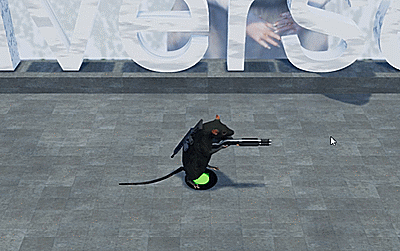 Movement system fine tuned a bit more. (Gifs.... Hold on)
Speeds and rotation rates feels more correct
Not final.
Ai systems is getting new shoes.
Difficulty modes added.
Better object searching system.
Progress continues.
New system in this update =
Skirmish Back layer system.
Bots system Basic AI (Stupid as briks).
Basic location helpers.
15 more weapons.
Rocket launcher system.
Better projectile precision and bouce.
Basic end game event.
New systems added =
Gore / Blood
Main-menu save system
Weapon Swap System
Drag bodies of track system
Granade/Object Throw System
Basic planing of mainmenu
Save and transfer systems
More sounds added + Sound back-end system updated
New Systems Added =
Respawn system,
Ammo UI,
Ammo UI (3D),
Debug System
New Systems Added =
Recoil Reset System
Gun Inventory system
Ammo Inventory System
Persistent gun instances in world
Damage System
Health System
10 Guns added in this update
Ragdoll System
New Systems Added =
Recoil Time Dilation
Unequip Active Gun
And more..
Early system testing and game prototyping.